You're One Step Away From Viewing Our Private Vehicle Inventory.
Why are we asking you for some basic information before we show you our inventory?
Many dealerships spend more time on our website than their own, trying to copy our award-winning finance programs. We don't want to share this private information with our competitors, but we are happy to share it with you.
ONLY Kia dealer that offers a LIFETIME WARRANTY on NEW and PRE-OWNED vehicles

$15 VISA gift card.

Complimentary with every NEW Kia test drive! *NO PURCHASE NECESSARY!!*
We are the only Kia dealer in this market with this offer and we understand that your time is valuable.

No Gimmicks
No Contests
Just Great Customer Service

Find out why we are the best dealership to buy your next car.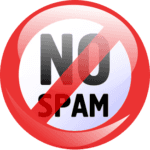 Once this is completed, you'll have a 30-day, all-access pass to the car buying revolution. So, start your engine!